A Closer Look at Pool pH Control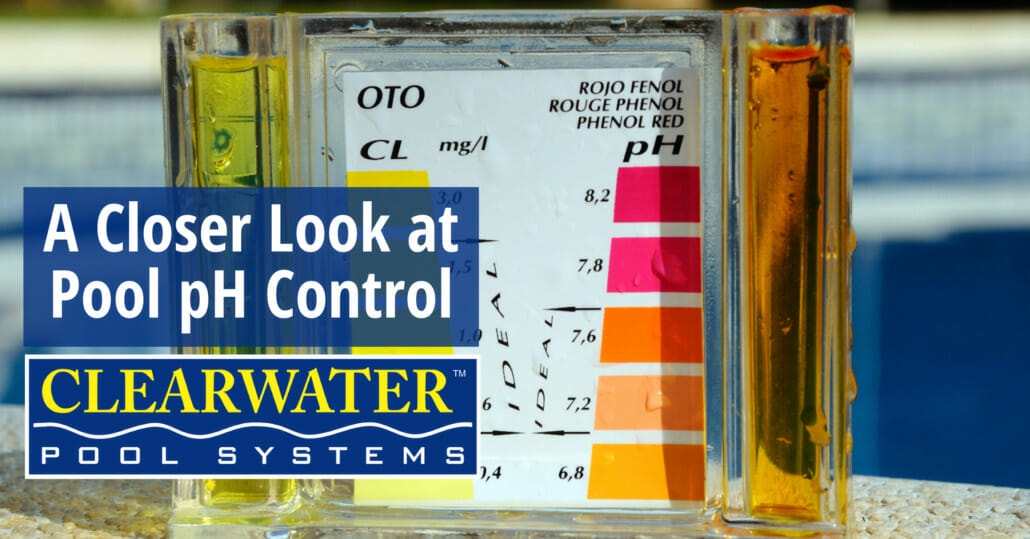 Maintaining the pool pH control in your swimming pool is crucial for a healthy and enjoyable swimming experience. pH, which stands for potential of hydrogen, is a measure of the acidity or alkalinity of a substance. In the case of pool water, pH determines its overall balance.
The recommended pH range for pool pH control is typically between 7.4 and 7.6, with 7.4 considered the ideal level. This range is slightly alkaline, which helps to prevent corrosion of pool equipment and discomfort to swimmers.
When the pH level is too low (below 7.2), the water becomes acidic. This can lead to various issues such as skin and eye irritation for swimmers, corrosion of metal fixtures and equipment, and a decrease in the effectiveness of chlorine as a sanitizer. Additionally, acidic water can cause etching or pitting of the pool's surface, leading to costly repairs.
On the other hand, when the pH level is too high (above 7.8), the water becomes alkaline. Alkaline water can result in cloudy water, scaling on pool surfaces and equipment, and reduced effectiveness of chlorine. It can also cause discomfort for swimmers, such as dry skin and eye irritation.
To maintain pool pH control and balance total alkalinity in your pool, regular testing is essential. Test kits or electronic testers are readily available and can provide accurate readings of the pool's pH level. If the pH is outside the recommended range, appropriate adjustments can be made using pH increasers or pH reducers, commonly known as pH up and pH down products.
It's important to note that other factors, such as temperature, the number of swimmers, and the use of certain chemicals can also affect the pH level of pool water. Therefore, monitoring and adjusting the pH should be a regular part of your pool maintenance routine.
If you're serious about saving money, maintaining pool water balance, and reducing the use of chemicals, then Clearwater Pools Systems is definitely something to consider. This three-part solution is the key to pool pH control and maintaining pool water balance. It consists of OzoneMAX™ – an ultraviolet ozone system, MineralPURE® – a pool ionization system, and pHPure™ – a CO2 injection for pools. Reduce the use of chlorine by up to 90%, stabilize pool pH, balance total alkalinity, prevent a muriatic acid swimming pool, and control algae, viruses, and bacteria with one complete system. Contact us or explore our website to learn more about how Clearwater Pool Systems can help you. Homeowners can order residential models online at Home Depot. Commercial pool operators can contact the nearest authorized dealer or e-mail us at sales@clearwaterenviro.com.
https://eyznku599qc.exactdn.com/wp-content/uploads/2023/10/A-Closer-Look-at-Pool-pH-Control.jpeg?strip=all&lossy=1&quality=92&ssl=1
1256
2400
jong833@gmail.com
/wp-content/uploads/2022/03/logo-healthier-tagline-white-1-e1648415586658.png
jong833@gmail.com
2023-08-15 18:09:00
2023-10-31 00:29:33
A Closer Look at Pool pH Control